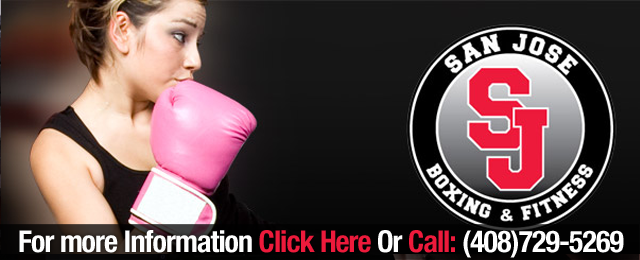 Cali Boxing & Fitness



We are located at 3469 McKee Road in San Jose (Country Club Villa Shopping Center)
New Gym Hours:
Boot Camp Monday -Friday 5:45 AM

Monday – Thursday: 11:00am to 9:00pm

Friday: 11:00am - 8:00pm
Saturday: 8:00am – 2:00pm
• Cardio Boxing
• Kids & Teen Boxing
• Cardio Kickboxing
• Private Training
• Weight Room/Cardio Equipment
• Professional Instructors
All of our classes are one hour in duration and you can burn up to 800-1000 calories per class! They cater to all fitness and skill levels unless otherwise stated on our schedule. Each class focuses on a full body conditioning workout as well as learning proper form and technique. Equipment needed for classes: hand wraps, boxing gloves and comfortable workout attire.
Loaner gloves are available to those trying out their first trial class.
Things you can expect to attain from participating in our classes:
• Stress Relief
• Cardiovascular Conditioning
• Confidence & Self Esteem
• Defensive Maneuvers
• Superior Core Training
• Flexibility
IF YOU ARE LOOKING FOR A HIGH-ENERGY WORKOUT, THAT IS SURE TO ACHIEVE RESULTS, THEN SAN JOSE BOXING & FITNESS IS FOR YOU!! CALL NOW FOR YOUR FREE CLASS 408-729-5269
Follow Us:
Testimonials!
Just went to SJ Boxing and Fitness for the first time and loved it! All the trainers were patient, professional, engaging, enlightening with enjoyable personalities. If you're looking to mix up your workout routine with something new then check them out.
Click Here To See The Reviews!
Our Schedule!
Effective November 1, 2015
CLICK HERE To Get The Schedule!